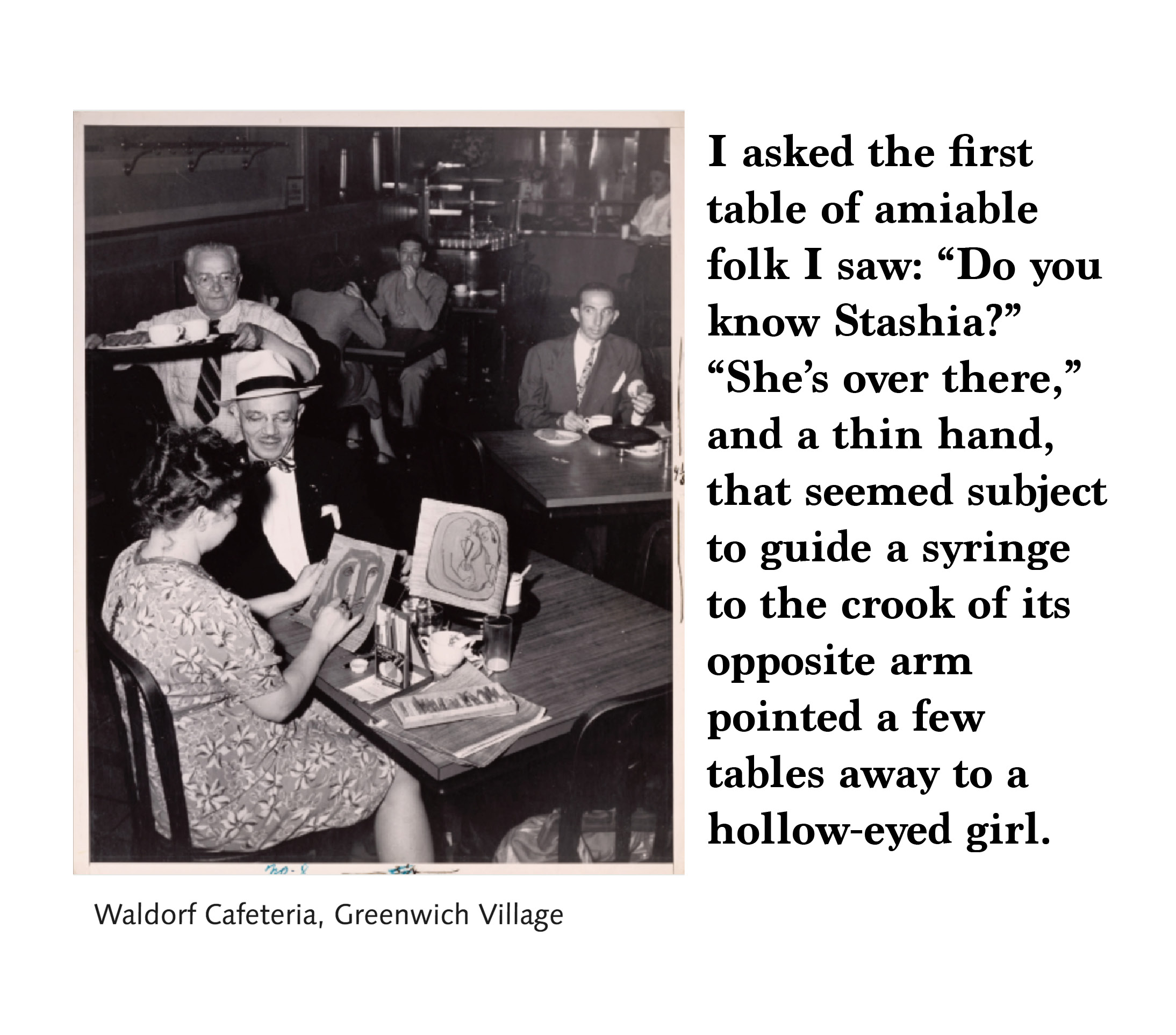 Witch's Kitchen Archive,
Part Two: From Genius Inc. to Beggar Bar
Presented by Active Cultures
Link ->
Part 2: From Genius Inc. to Beggar Bar
Text: Edited excerpt, Judith Malina, "A Memoir of Valeska Gert and Beggar Bar." Published in
PAJ: A Journal of Performance and Art
, Volume 41, Issue 3, September 2019. MIT Press, p. 1-16.
Active Cultures is pleased to announced our continued programming devoted to
Witch's Kitchen
,
a roving cabaret of conversations, screenings, performances, and culinary experiments. Organized by artist Shana Lutker and produced in conjunction with the
Feminist Art Coalition
,
Witch's Kitchen
expands on the generative intersection of performance, exile, and communal nourishment through the legacy of performer Valeska Gert (1892–1978).
In a new commissioned artist project for our website,
The Witch's Kitchen Archive
, Shana shares and repurposes her research in a series of visual essays
layering archival, found, and constructed images and texts
, paying homage to Valeska's life and legacy as a performer and creative force. As part of an ongoing dialogue between past and present manifestations of performance and community,
The Witch's Kitchen Archive
will continue to unfold in parts over the next months and live online with Active Cultures.
The second installment from the Witch's Kitchen Archive presents the enthralling story of Judith Malina's first encounter with Valeksa Gert and Beggar Bar in New York around 1943. Lutker presents an edited excerpt from Malina's memoirs as a graphic text, overlaying a series of images that illustrate and animate the story of 17 year-old Malina's all-night adventure that culminated in her landing a job as the hat-check girl at Beggar Bar, Valeska Gert's underground cabaret in the West Village from 1941–1944.
Actress, writer, and director Judith Malina (1926–2015) was co-founder of The Living Theatre, a radical political theater troupe that rose to prominence in New York City and Paris during the 1950s and 60s. Her time as the hat-check girl at Beggar Bar under the wing of Valeska Gert was hugely influential on her work and activism.
The Archives Parts 1 and 2 are now on view!
The Witch's Kitchen Archive Part 1: V is for Kaleidoscope

The Witch's Kitchen Archive Part 2: From Genius Inc. to Beggar Bar
———————–
Select Sources and Bibliography
Page 1, 2, 11, 16, 17,
Google Maps
. Google.
Page 1: Saxon, Wolfgang.
"Leo Shull, 90, Editor and Owner of Show Business."
The New York Times. The New York Times, April 2, 1996.
Page 4:
"Elizabeth and Marriage – The Early Rule of Queen Elizabeth I – Edexcel – GCSE History Revision – Edexcel – BBC Bitesize."
BBC News. BBC. Accessed January 13, 2021.
Page 5: Morris, Suzanne Spellen (aka Montrose).
"This Greenpoint Church Was Designed by a Well-Known Medieval Gothic Revivalist Architect."
Brownstoner, October 17, 2017.
Page 6:
Greenlight 1940 Ford Deluxe Coupe New York City Police Department NYPD Vehicle (1:18 Scale)
Page 7, 8: Pollard, James.
"Found in a High School Restroom: Cache of 1940s Wallets and Their Contents"
. Riverfront Times, June 21, 2019. Accessed January 11, 2021.
Page 10:
Advertisement for Valeska Gert's Beggar Bar in the New York weekly Aufbau
, New York, 9 October 1942
Page 12: Apmann, Sarah Bean.
"The Women's House of Detention."
Village Preservation, May 19, 2020.
Blanshard, Julia (January 9, 1932).
"Modern skyscraper prison will be 'school' for women"
. The Meridan Daily Journal. Retrieved January 9, 2021.
Page 13, 14:
"Waldorf Cafeteria, Greenwich Village (Getty Museum)."
The J. Paul Getty in Los Angeles. Accessed January 13, 2021.
Page 19: Drew.
"Looking Up: The Washington Square Arch."
Village Preservation, May 27, 2020.
Page 24: Valeska Gert, c.1940.
Page 27: Norman Rockwell,
Hat Check Girl
, 1941. Saturday Evening Post cover, May 03, 1941.
Page 28:
Maria Collm
https://de.wikipedia.org/wiki/Maria_Collm
Page 29:
"In Memoriam: Judith Malina."
Beinecke Rare Book & Manuscript Library, February 20, 2019. Weber, Bruce.
"Judith Malina, Founder of the Living Theater, Dies at 88."
The New York Times. The New York Times, April 10, 2015.